DAH Solar Corporate Initiates the Intelligent 4GW Photovoltaic Manufactory Construction
DHA Solar launched the new project, the Intelligent 4GW Photovoltaic Manufactory, in Anhui Province Chaohu Economic Development District. The celebration of the new construction was on March 18th 2022.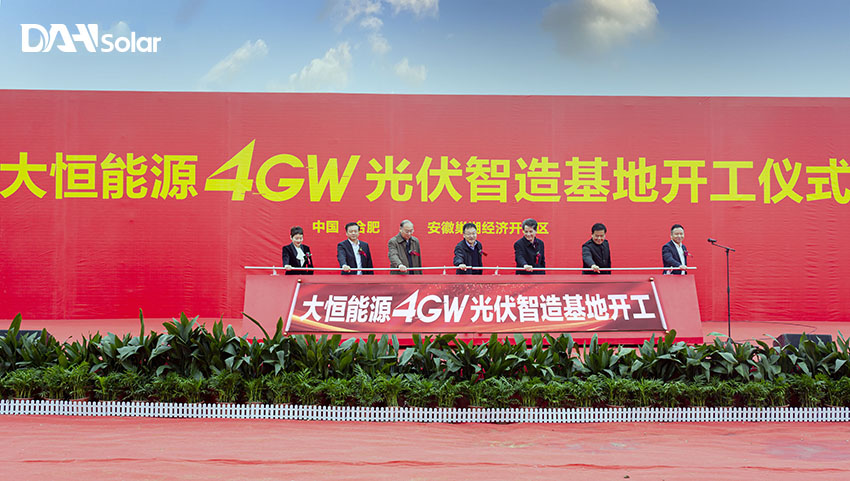 The CEO of the DHA Solar Corporate presented that the construction consumes 2 billion RMB, and the overall area reaches 220 acres. The intelligent manufactory will enhance the competitiveness of DHA Solar. At the same time, this project will continuously provide over 800 career opportunities to local residents. The company has the confidence to increase production value to 6 billion RMB per year.
The celebration attendees include the Deputy Director of Anhui Economic and Informatics Department, Wenbing Ke; the Secretary of Anhui Province Chaohu City Economic Development Party Committee; and the CEO of the DHA Solar Company. Besides that, Yabing hu who is the Member of the Anhui Province Chaohu City Economic and Development Party Committee took the chair in the celebration, which indicates the Chinese government focus on the sustainable energy development and actively promote the photovoltaic industry.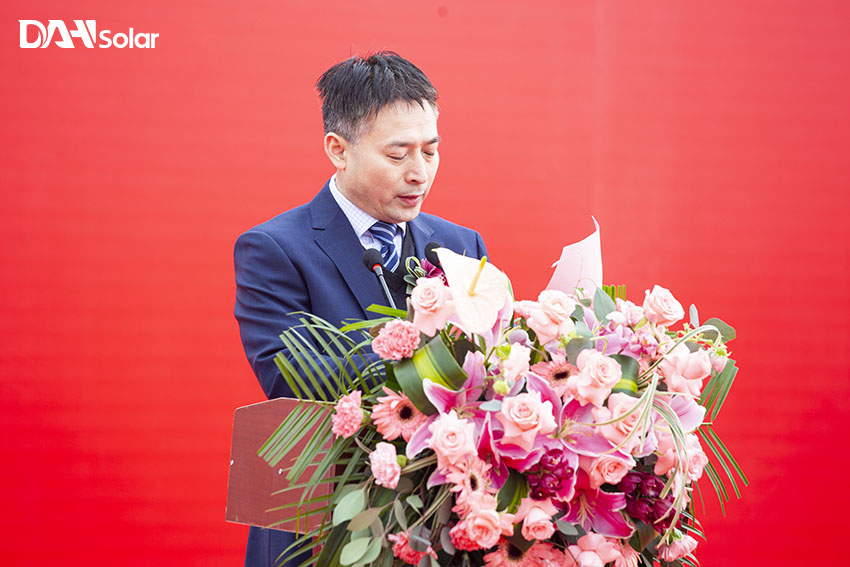 The celebration began with the speech which gave by Yabing Hu, and all the other attendees. The speech emphasizes the importance of developing the photovoltaic industry.
The new construction of the intelligent 4GW photovoltaic manufactory is started at 10:58 AM, 3/18/2022.
Weidong Huang, the Deputy Director of the Administration Committee, stated that Anhui Daheng Intelligent Photovoltaic Manufactory is the first and most important project in 2022. Since it contains high-end technology and leads to the long chain of the sustainable energy industry. The project shows our ambition to consummate the solar power industry.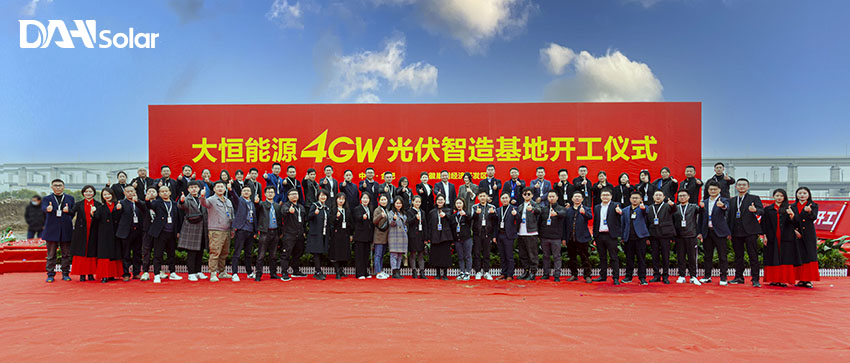 DHA Solar as the Number one enterprise in the photovoltaic industry steadfastly carries on to develop sustainable energy. The CEO attendees of others Corporate establishes the standpoint which is to work closely with DHA Solar to achieve the global aim — Carbon Neutrality.
Nowadays, the photovoltaic industry in China represents the global manufacturing industry, and Hefei City is the number one city that applies solar energy. Photovoltaic Industry will create a 200 billion RMB project on sustainable energy. Under that circumstance, DHA Solar will persistently innovate and contribute to Carbon Neutrality by providing higher quality products, and keeping the process line of production effective and efficient.
Source: DAH Solar
Note to readers: